We at The E-Tailer and Blender Networks, Inc. strongly believe black lives matter and are committed to taking action and helping to spread the word on how others can take action too. We've rounded up a list of organizations that are fighting to end police brutality and racial injustice. If you can, please support them by donating money. You can also show them support by following them on Instagram and sharing their stories and posts with your friends, family and followers (#amplifymelanatedvoices). The newly launched FiveFifths is another helpful resource – it's the largest list of Black-owned restaurants and online businesses on the internet. They also offer Black business news and interviews with Black entrepreneurs. If you have any additional resources, please share them in the comments below! 
Donate here. | Follow on Instagram @aclu_nationwide | "The ACLU dares to create a more perfect union — beyond one person, party, or side. Our mission is to realize this promise of the United States Constitution for all and expand the reach of its guarantees."
 

 

View this post on Instagram

 
Donate here. | Follow on Instagram @antiracismctr | "The mission of The Antiracist Research & Policy Center (ARPC) is to convene and team up varied specialists to figure out novel and practical ways to understand, explain, and solve seemingly intractable problems of racial inequity and injustice."
Donate here. | Follow on Instagram @audrelordeproject | "The Audre Lorde Project is a Lesbian, Gay, Bisexual, Two Spirit, Trans and Gender Non-Conforming People of Color community organizing center, focusing on the New York City area."
Donate here. | Follow on Instagram @thebailproject | "The Bail Project™ National Revolving Bail Fund is a critical tool to prevent incarceration and combat racial and economic disparities in the bail system."
Donate here. | Follow on Instagram @blklivesmatter | "#BlackLivesMatter was founded in 2013 in response to the acquittal of Trayvon Martin's murderer. Black Lives Matter Foundation, Inc is a global organization in the US, UK, and Canada, whose mission is to eradicate white supremacy and build local power to intervene in violence inflicted on Black communities by the state and vigilantes. By combating and countering acts of violence, creating space for Black imagination and innovation, and centering Black joy, we are winning immediate improvements in our lives."
Donate here. | Follow on Instagram @campaignzero | "Funds donated to Campaign Zero support the analysis of policing practices across the country, research to identify effective solutions to end police violence, technical assistance to organizers leading police accountability campaigns and the development of model legislation and advocacy to end police violence nationwide. "
Donate here. | Follow on Instagram @civilrightsorg | "Since 1950 The Leadership Conference on Civil and Human Rights is the nation's oldest, largest, and most diverse civil and human rights coalition. From the beginning, we were forged to fight the intractable — together. At a time when our nation's progress and highest values are in peril, we are marshaling our shared power to promote and protect civil and human rights."
Donate here. | Follow on Instagram @colorofchange | "Color Of Change helps you do something real about injustice. We design campaigns powerful enough to end practices that unfairly hold Black people back, and champion solutions that move us all forward. Until justice is real."
Donate here. | Follow on Instagram @domesticworkers | "The National Domestic Workers Alliance (NDWA) is the nation's leading voice for dignity and fairness for the millions of domestic workers in the United States."
Donate here. | Follow on Instagram @eji_org | "The Equal Justice Initiative is committed to ending mass incarceration and excessive punishment in the United States, to challenging racial and economic injustice, and to protecting basic human rights for the most vulnerable people in American society."
Donate here. Follow on Instagram #GeorgeFloyd | "My family and I watched in absolute horror as the now infamous and horrifying video began to spread quickly throughout social media. What we saw on that tape left us shell shocked; a white Minneapolis police officer kneeling directly on my brother's neck, obstructing his ability to breathe. As some officers knelt on his neck, other officers participated and watched; no one took any action to save my brother's life. Those officers would continue to brutalize my brother until he died. This fund is established to cover funeral and burial expenses, mental and grief counseling, lodging and travel for all court proceedings, and to assist our family in the days to come as we continue to seek justice for George. A portion of these funds will also go to the Estate of George Floyd for the benefit and care of his children and their educational fund."

Donate here. | Follow on Instagram @innocenceproject | "We exonerate the innocent through DNA testing and reform the criminal justice system to prevent future injustice."
Take action here and here. | Follow on Instagram #BreonnaTaylor | "Breonna Taylor was an award-winning EMT and first responder in Lousiville, KY, who loved helping her patients and her community. 'She was an essential worker. She had to go to work,' her mother, Tamika Palmer said of her dedication to standing on the frontlines of this pandemic. 'She didn't have a problem with that.' Breonna survived the frontlines of a pandemic that disproportionately kills Black people, only to have her life stolen by police. On the night of March 13th, the Louisville Metro Police executed a warrant, looking for drugs they never found, reportedly trafficked by a person who did not live with Breonna or in her complex-and whom they already had in custody. They sprayed her home with 20 rounds, shooting Breonna 8 times, killing her in her bed."

Donate here. | Follow on Instagram @naacp | "Founded 1909, the NAACP is the nation's first and largest grassroots–based civil rights organization. Over 2,000 volunteer-run branches nationwide."
Donate here. | Follow on Instagram @nationalbailout | "National Bail Out is a Black-led and Black-centered collective of abolitionist organizers, lawyers and activists building a community-based movement to support our folks and end systems of pretrial detention and ultimately mass incarceration."
Sign the petition. | Follow on Instagram @irunwithahmaud | "Ahmaud Arbery, a fit athlete, was out jogging near his home on a Sunday afternoon in Brunswick, Georgia on February 23, 2020, when two white supremacists saw him, got their guns, got in a truck, chased him down, pulled up next to him, shot him at least two times, and killed him right there on the spot. Ahmaud was unarmed, broke no laws, and did nothing wrong. He was only 25 years old when he died. The attackers were Gregory McMichael, a former police officer and retired investigator for the DA's office, and his son Travis. When Gregory saw Ahmaud running in his predominantly white neighborhood, Satilla Shores, he and his son immediately armed themselves with a shotgun and a 357 magnum, hopped into their pickup truck, chased him down, and shot him."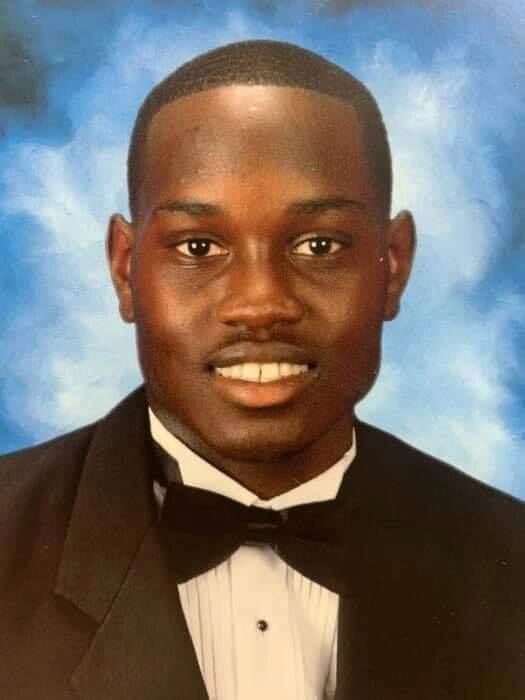 Donate here. | Follow on Instagram @showingupforracialjustice | "SURJ is a national network of groups & individuals organizing white people for racial justice."
Donate here. | Follow on Instagram @theconsciouskid | "The Conscious Kid is an education, research and policy organization dedicated to reducing bias and promoting positive identity development in youth. We partner with organizations, children's museums, schools, and families across the country to promote access to children's books centering underrepresented and oppressed groups."
Looking for more ways you can help? Check out Finimpact's article on How to Support Black-Owned Small Businesses.